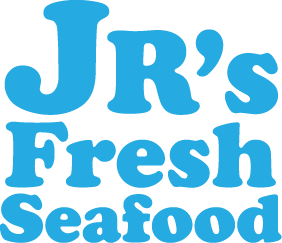 Jr's FRESH SEAFOOD –  has been a vendor at the Jacksonville Farmers Market for almost six years. Starting out with just a single folding table, over the years Jr. has grown his business into a large booth filled with many coolers and refrigerated cases displaying a vast array of fresh seafood. Jr. strives to give the community high quality, fresh seafood at very affordable prices. He works with local fishermen as much as possible in an effort to support the community. Three main things that Jr's focuses on are quality, cleanliness and quickness, with quality and cleanliness being of the utmost importance.
Be prepared to find an outstanding variety of seafood at Jr's. You'll find everything from wild-caught freshwater Catfish, to Yellowfin Tuna, and you might even come across some unique items such as wild-caught Bahamian Conch and Boudin straight from New Iberia, Louisiana.
One thing that customers love about Jr's is all the many species of snapper and grouper that can be found. Some of the species of grouper they offer are Scamp, Red, Snowy and Grey grouper, when in season. Other species of snapper they offer are American Red, Vermillion, Mutton, Mangrove and Yellowtail Snapper.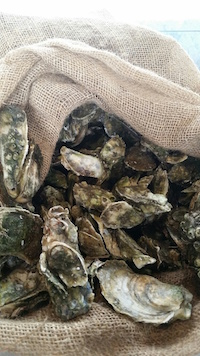 More recently, Jr's has been trying to get the word out about their amazing shellfish selection. Some of their popular shellfish items include Lobster Tails, Blue Crab, King Crab, Little Neck Clams, Top Neck Clams, Cherrystone Clams, Rock Shrimp, Royal Red Shrimp and Crawfish.
There is something for every seafood lover!
Stop by and see for yourself!
Hours: Monday – Sunday 9:30 AM – 6:00 PM
Phone: (904) 444-8846